In Tomigusuku, in the Ashibinaa outlet Mall located next to the Starbucks and the Bikkuri Donkey, there is an excellent Okinawa local and fresh foods buffet called 沖縄菜園ブッフェカラカラ Okinawa Saien Buffet KaraKara. Most of the dishes feature local ingredients, and you can try several types of local Okinawa soul foods. Lots of fresh greens, too, and dishes will rotate based on seasons; the menu focuses on local island vegetables. Plus, all the dishes have allergy card information.
There are dishes that feature hechima, goya, tougan, Okinawan pork, Okinawa soba, tofu, shiraae, fish, as well as some more westernized dishes. Plus there is soft-serve and a variety of desserts. Everyone can be happy eating here. We like to take out-of-town guests here to get a feel for local food, while still having lots of options. Personally, I prefer KaraKara to Daikon-no-Hana, another popular Okinawa buffet chain with a similar style. KaraKara is a must-try for anyone coming to Okinawa.
It is cheaper to go during lunch rather than dinner– but at dinner time the buffet has sushi items! Lunch is about~1500yen, dinner ~1800yen, and children are cheaper. There is also a second location on the 9th floor of the Ryubo Department store in Naha, but I prefer the Tomigusuku location (the interior is nicer in my opinion).
I don't have any pictures (hmm, guess I should go back soon…), I am always too busy eating.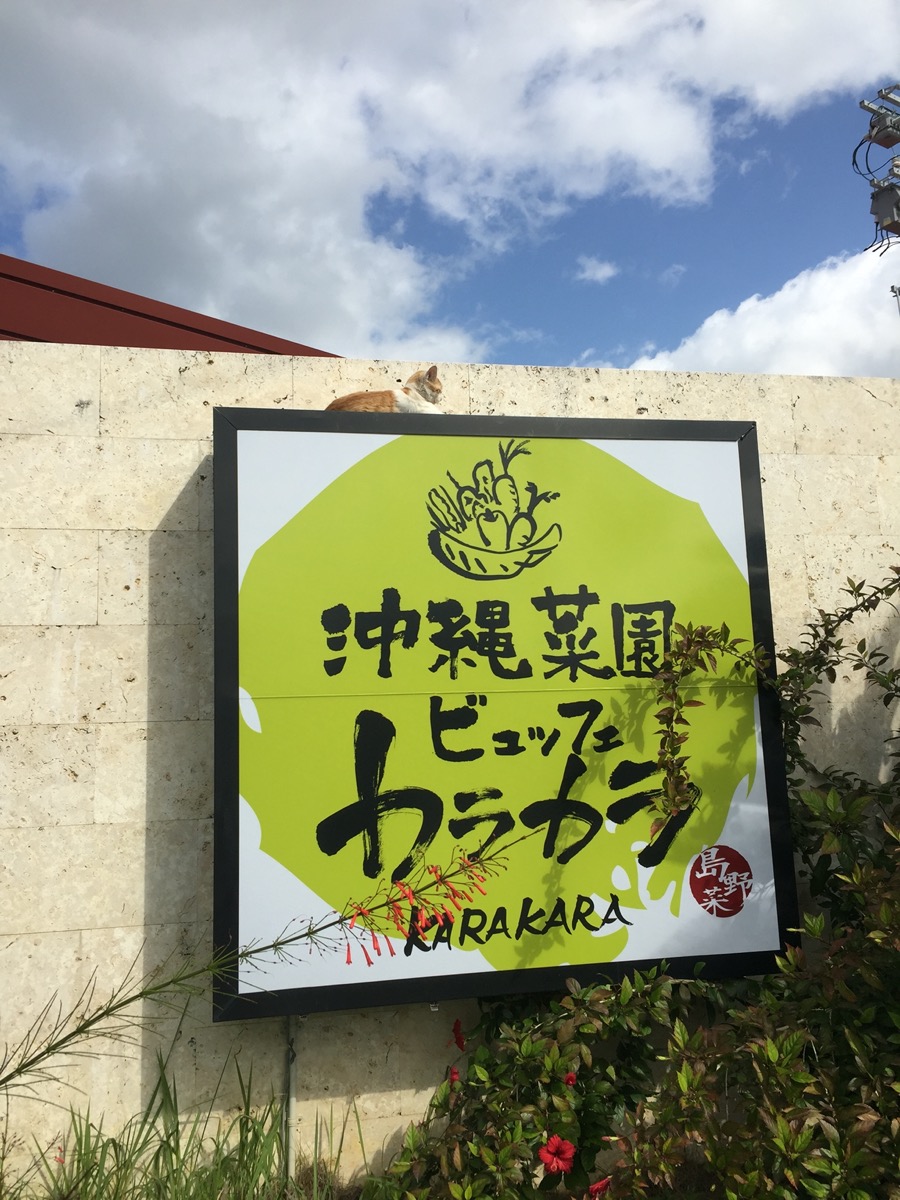 address: https://goo.gl/maps/fWLHmU9N2B62