ウチャヌク uchanuku comes from the Japanese 御茶の子 (ochanoko). It is a plain rice cake made without sugar, typically used as an offering (供え物) for the hinukan (火の神) or altar (butsudan 仏壇).
It comes as 3 tiers of 3 pieces, as well as a "bonus" one for making a "new offering,"  which you can remove the top piece from stack and replace with the bonus one. It is a frugal way to extend the life of your offering.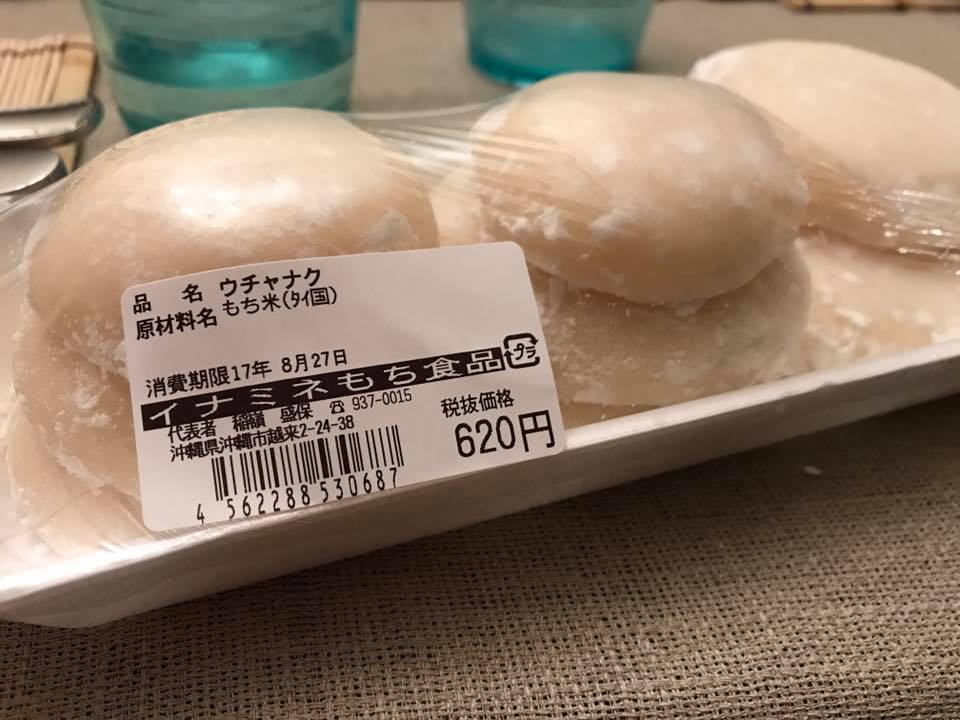 The taste is not so great, so it is recommended if you want to eat this thing, you should heat it in the oven for about 2 minutes and then add honey or a sweet shoyu mixture to it. I have also heard people say to add a little red bean paste (anko 餡子) and a strawberry, then wrap it to make similar to an ichigo daifuku 苺大福.
There is something else different and unique, called tanna uchanuku タンナウチャヌク. It is made from a simple brown sugar cookie called tannafakuruu タンナファクルー. Tannafa is "Tamanaha" 玉那覇, the name of the family who made it, and kuruu is "black" 黒 as in brown sugar 黒糖 in uchinaaguchi.
All of these are easily available at grocery stores in Okinawa, especially around important times of year where offerings are needed.
*more pictures coming soon… sorry this photo is just of regular Tannafakuru!