This small yet popular cafe is located in Itoman, not too far from the Ashibinaa outlets area. They offer raw food, vegan and gluten-free menu choices. They also have a vegan/gluten-free sweets counter for takeout.
There is a parking lot next to the building, park in the spaces labelled for the cafe. The inside of the cafe is not very big, but there are a few tables. They have a variety of fresh lunch choices, as well as some smoothies and desserts. While the bill is not cheap, this detox cafe offers some delicious and unique choices here in Okinawa, so I still recommend it. Today we tried the raw food lunch set with the veggie norimaki rolls and the curry lunch plate. I also decided to add on a raw food "rainbow cake" for dessert.
Overall, everything was really good, so if you are looking for a healthy option in the southern part of the island, this place will not disappoint.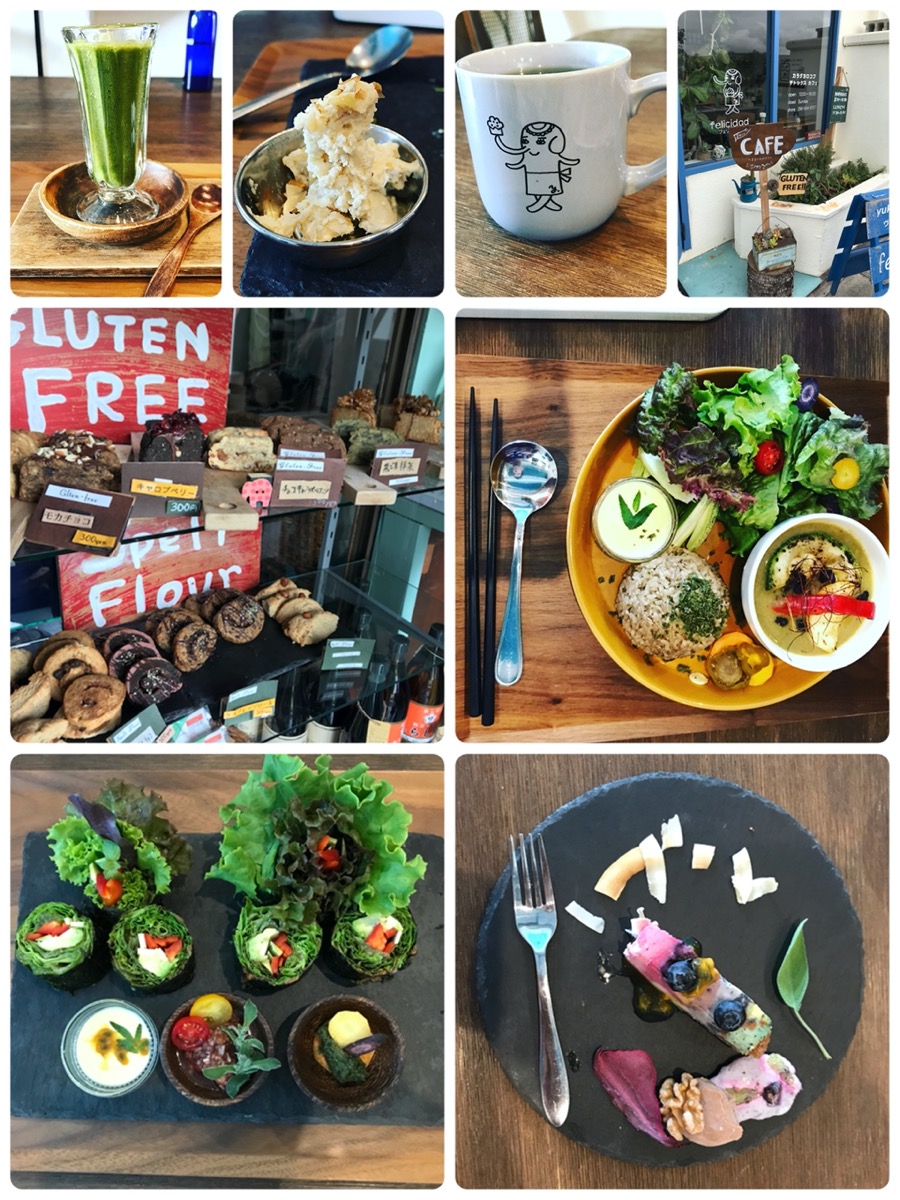 ---
address: https://goo.gl/maps/Q9SY6T58kYJ2