On New Year's day or eve it is traditional to eat soba noodles for health and long life! Luckily if you live in Hawaii there are a few local choices.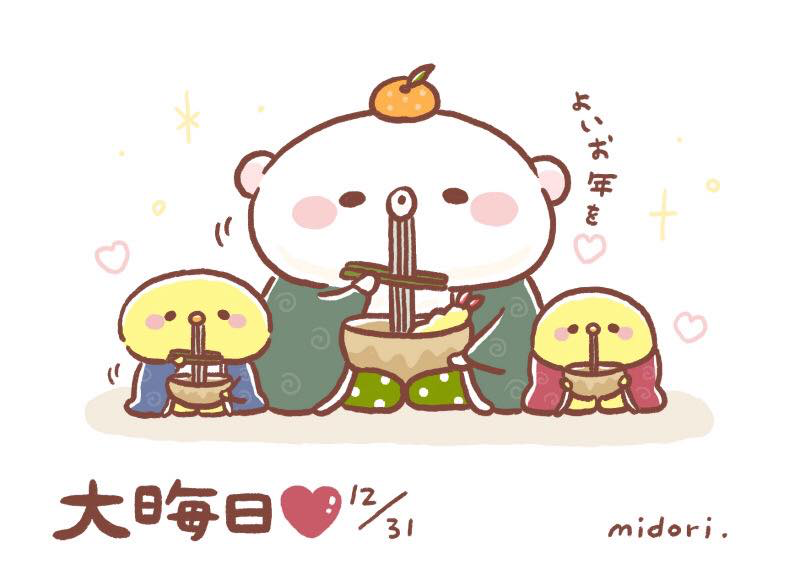 For 2022 we decided to head back to i-naba, after going there in 2020, and Shingen in 2021. I think i-naba is one of the most traditional soba shops on Oahu. The tempura might be a little better at Shingen, but the noodles are the star here.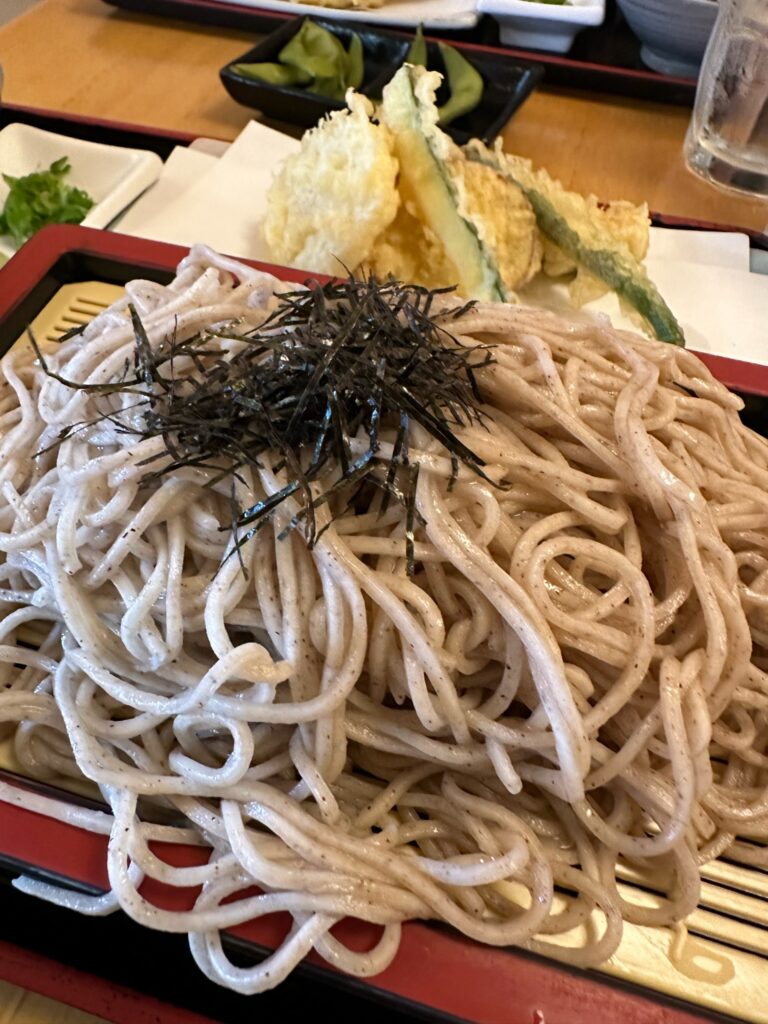 Due to the extreme popularity around New Years, we went on Dec 30th. Arriving around 10:50, ten minutes before opening, there was a line of around 5 groups. Everyone got a seat, but by 11:30 there was a waiting list, and this isn't even the official date to eat the noodles! We both got Zaru (cold) noodles. Chris ordered Tempura-A set, which came with 2 shrimp and some veggies.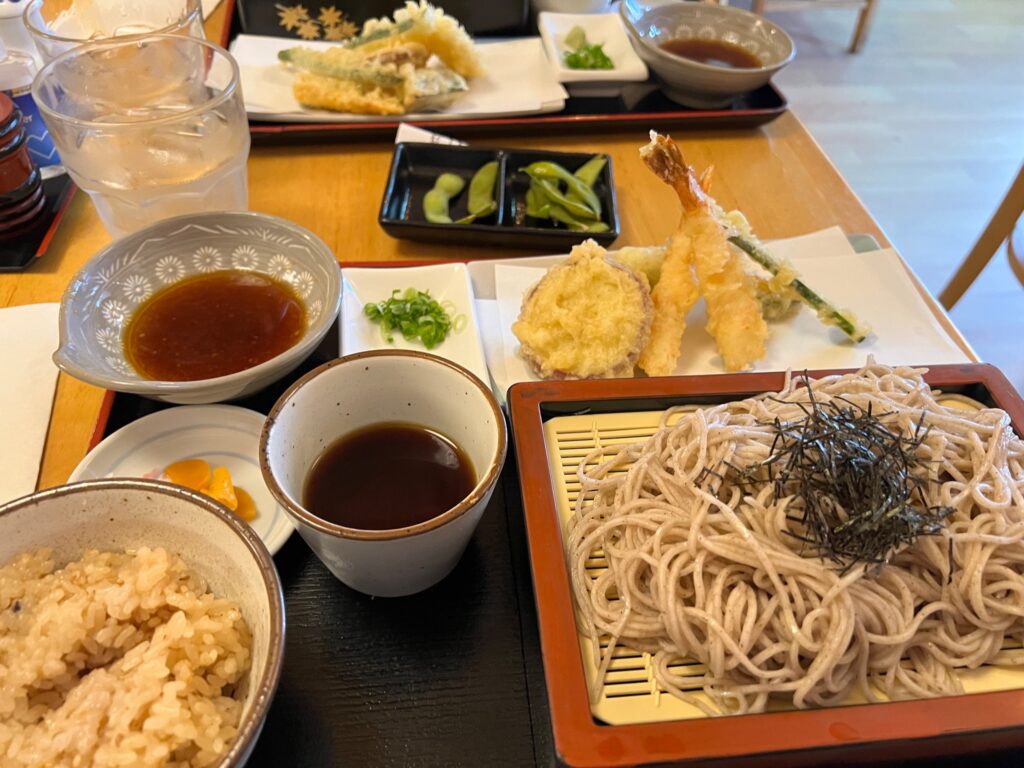 They didn't have a specific set for just vegetables, but they did offer veggi tempura as an option, so Carolyn ordered the veg tempura and regular zaru soba.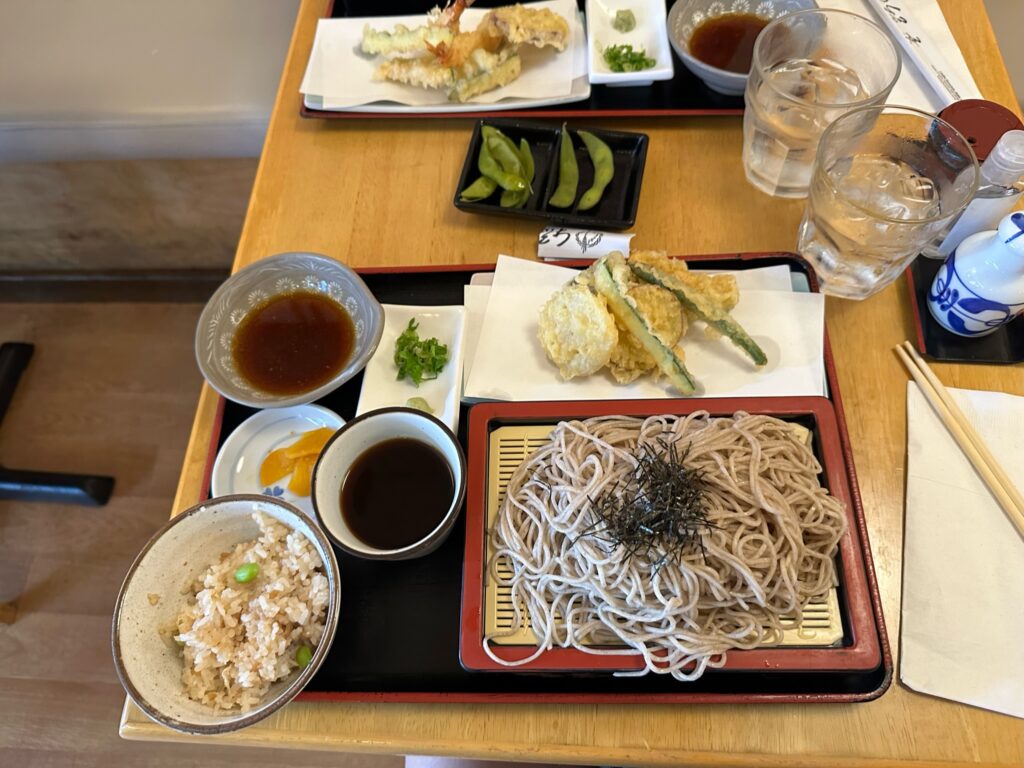 The noodles are made in house and are delicious. The tempura and pickles are good as well. If you are looking for New Years soba on Oahu, this is one of the best choices. There are a few parking spots out front, or if full there is street parking.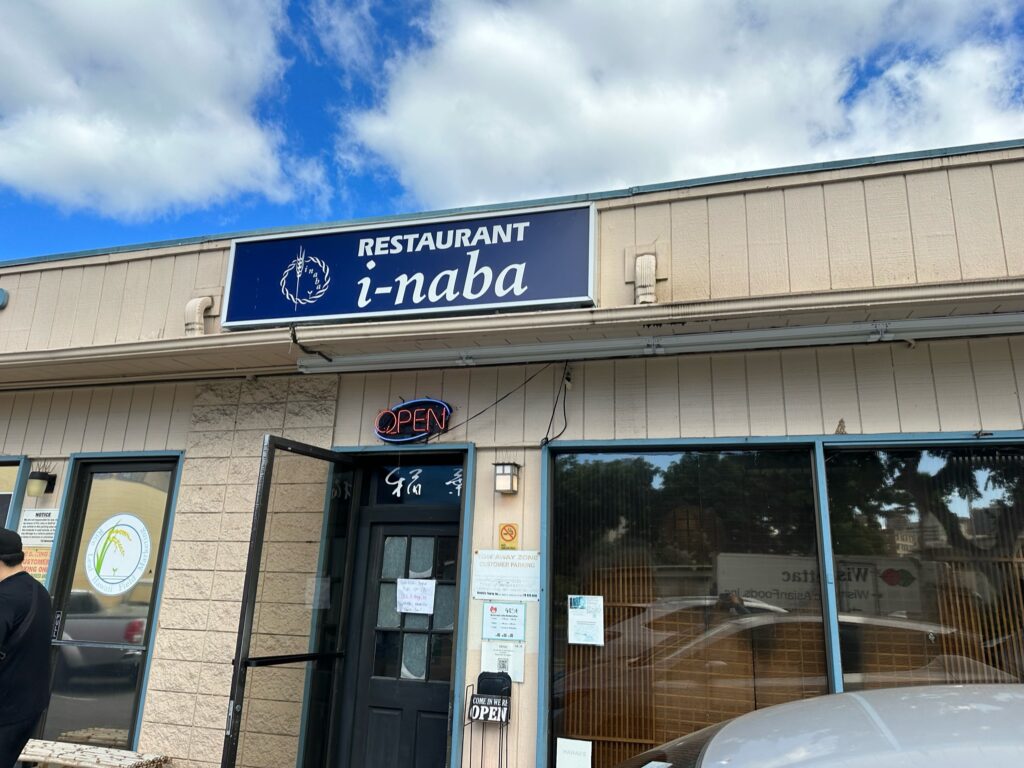 They have several locations and offer online ordering for take out.