Cafe Nicoli in Ginowan has smoothies (スムージー) and scones (スコーン). I passed by there many times but never stopped in, so finally I decided to take a peek.
Since it was a hot day, a smoothie sounded nice. There are 2 parking spots down the small road past the shop, across from the Ginowan library labelled for the shop. The shop is very cute looking from both the outside and the inside. There are rows and rows of scones, as well as a few cookies which all smelled rather delectable. I will try to remember these for next time I need a baked good. There were quite a few smoothie choices, from coffee bases, yogurt bases, cream bases, and fruits bases. Some were sold out though, so check the board inside the shop.
The price and size of the smoothie was really quite reasonable (perhaps even cheap) for Okinawa; I got a mango smoothie which was likely not made from local Okinawa mango but frozen ones. Which for the price was fine… if it was made from local mango I am sure the price would be quite a bit more.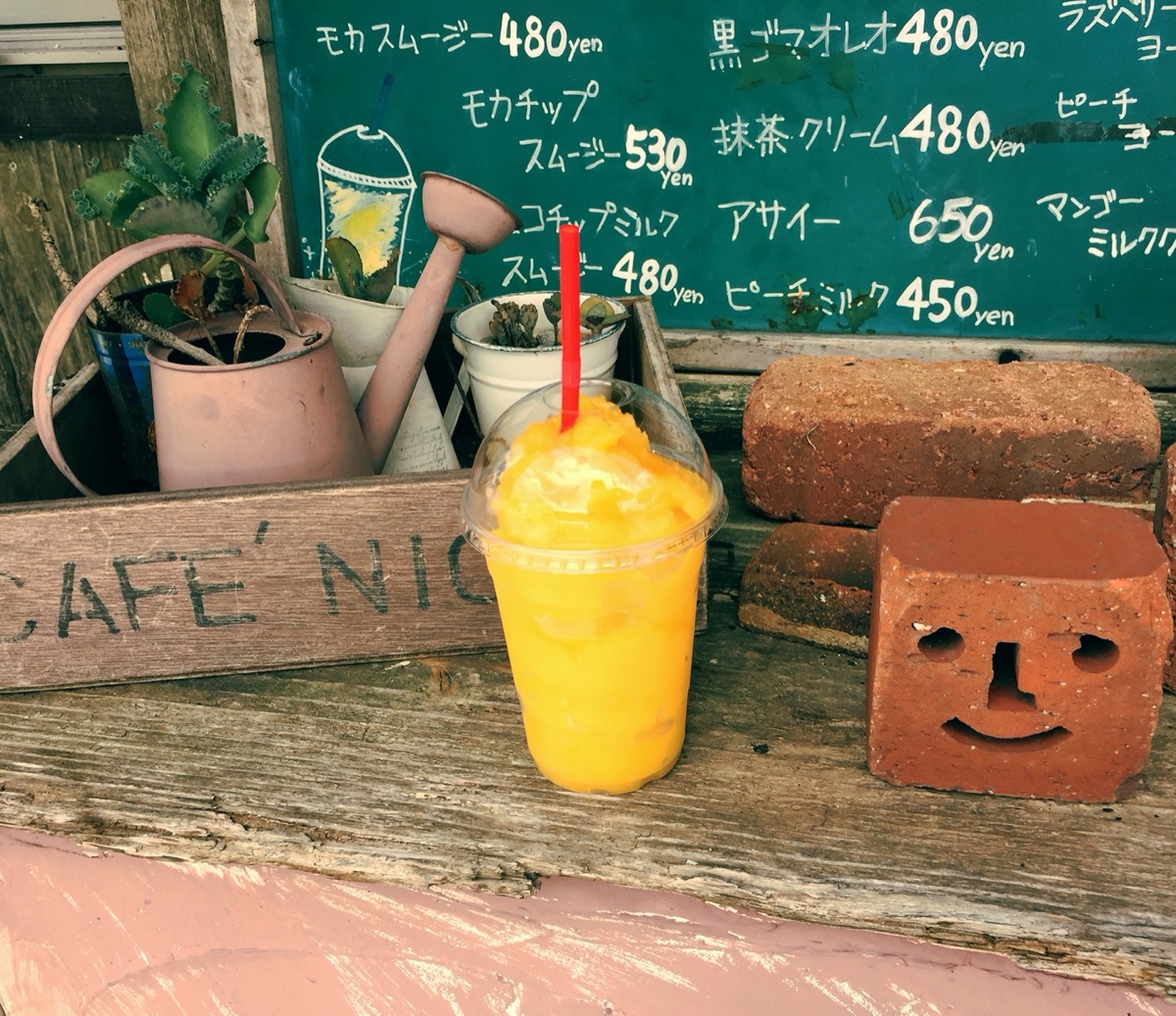 ---
address: https://goo.gl/maps/Q53qVn2iW7v