Again, my coffee and cute cafe addiction cannot be curbed. This charming cafe is located in Urasoe, and there are some parking spaces in front of the shop.
I went here after seeing some pictures on social media– and wow, this was indeed a good place to try out. Inside is bright and cheerful with a sort of middle-east inspired vibe, and the decor beautiful. Outside there is a hammock and some additional seating. The owner is a friendly world traveller as well. Also there is free wifi (yay!) so you can stick around and do work for awhile.
The menu had a few things on it; I went with the cheese sandwich set (soup, salad, and drink) and a cafe latte. Everything was delicious and fairly reasonable price. Definitely a fantastic stop for lunch or an afternoon coffee/snack! I brought my laptop and got some work done in this relaxing environment while enjoying my lunch coffee.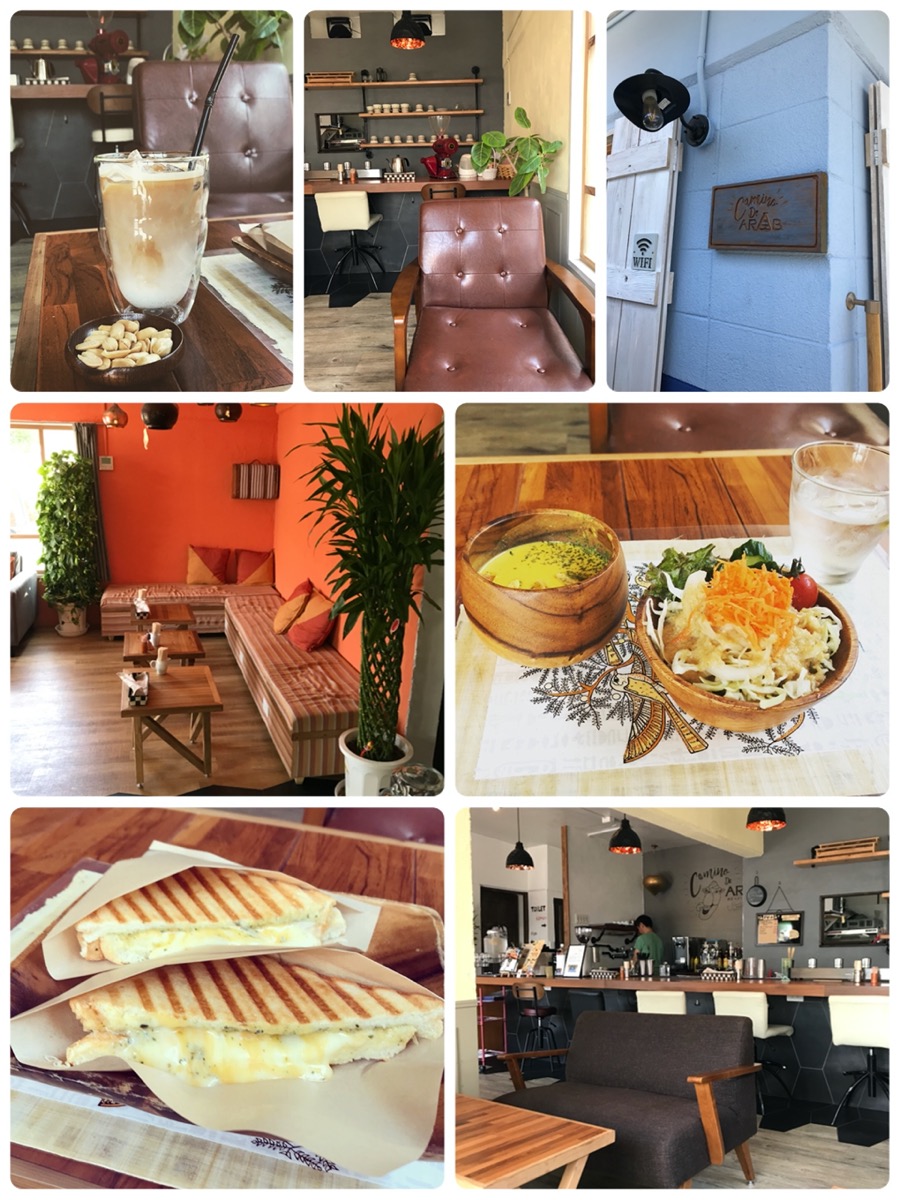 ---
address: https://goo.gl/maps/5zSTmy53vyn