In Shuri, near the castle, I teach 英会話 eikawa; "English Conversation." My class is predominantly "older" Okinawan/Japanese women (although the 1 man is actually a rather well known figure within Okinawa, and has recently won a special award from the Emperor). After class, sometimes I will take lunch with them, and we usually go to this cute restaurant located within a women's mental health clinic. 喫茶 kissa means like coffee/tea cafe, so I usually just call this place Cafe Ufu.
Cafe Ufu is on the small side, only a few tables, and a tatami room for larger parties. The menu is pretty simple; usually people just order the set of the day, which comes with a variety of carefully prepared, healthful Japanese dishes. Everything there always tastes so good, and I usually feel pretty genki afterwards. Plus is is so reasonably priced ~800yen!
Even though it is next to a women's mental health clinic, it is not just for women, so men should visit, too. Although the meals might be more geared towards ladies in mind!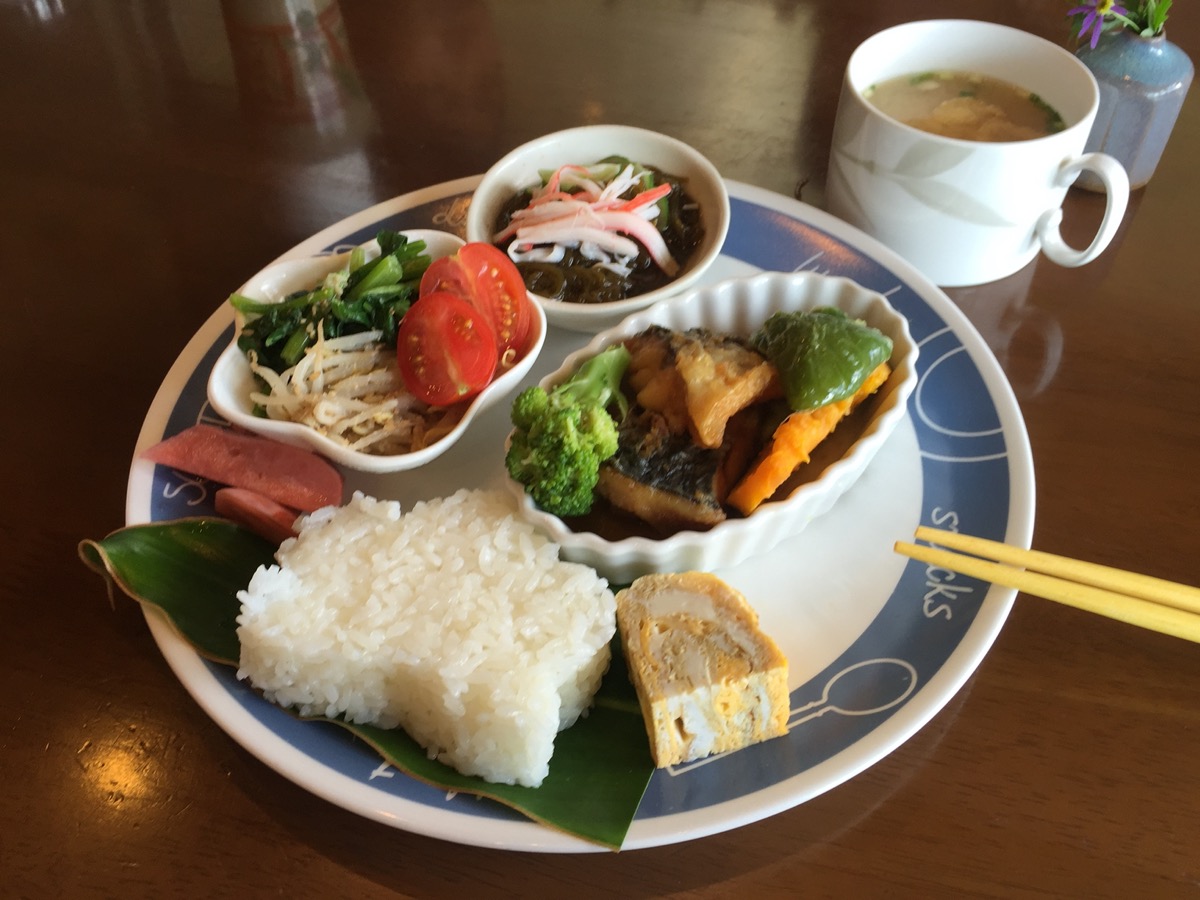 address: 沖縄県島尻郡南風原町新川507-1
(ウィメンズメンタルクリニックみなみ)