Another trip to Kyushu! This time we headed to Beppu 別府 in Oita prefecture 大分県, famous for its onsen. Again, Fukuoka is the biggest airport (also with direct flights from Okinawa) so once again we touched down in Fukuoka, with a 15 minute train ride to Hakata Station. From Hakata station the train goes direct to Beppu, taking about 2 hours.
Before boarding the train to Beppu, we decided to pick up an ekiben 駅弁 (eki bento 駅弁当), a train station packed lunch (駅 eki means train, 弁当 is bento), and some beers for the 2 hour ride. I noticed a place called Evah Dining selling macrobiotic vegan bento, and they all looked really good. It was hard to choose but in the end I went with the one labeled "ladies bento." After all, I am a lady. My husband picked up some sort of pork katsu bento, but in the end was jealous of mine because it was so tasty.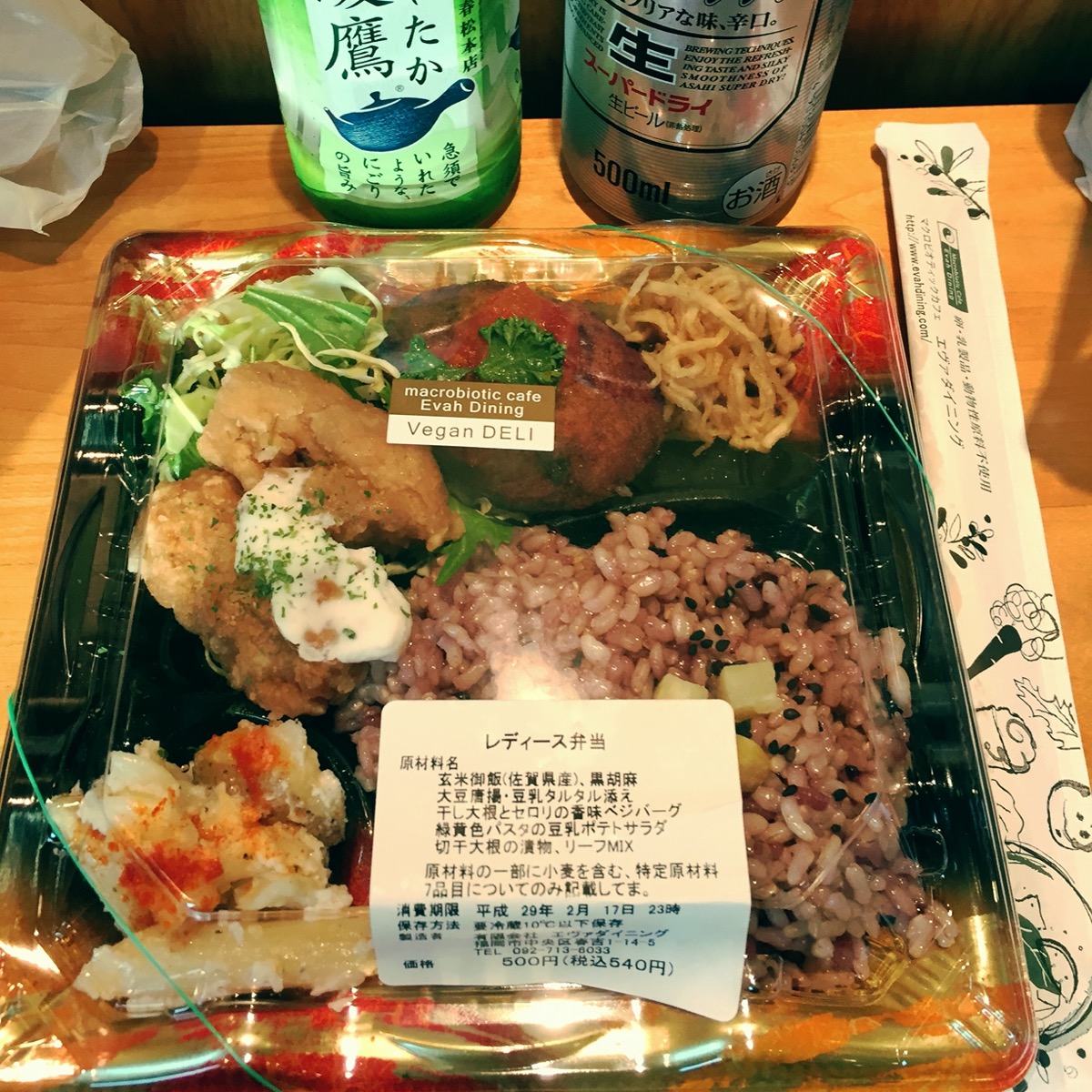 We arrived at Beppu station in the early evening and checked in to the hotel just 1 block away, the Beppu Daiichi hotel (it was very cheap, included breakfast, but no onsen on site). After we dropped our luggage in the room we headed out to the Takegawara onsen 竹瓦温泉.
The outside has a traditional facade. Inside is typical of a small local onsen, so you didn't get the impression it was just for tourists, but visited by the local population. The entrance fee was very cheap (since there are no amenities). Bring your own soap/etc and towels! You can also purchase a souvenirs towel there (which we eneded up doing even though I brought my own). They also had the sand baths for an extra fee, but we decided not to go for it.
Once we paid, we went to our separate baths. In the ladies, there are no lockers, just baskets, and the area is very small. I undressed and grabbed my soap and towel, heading down the stairs. I admit I was a bit surprised to not see the usual (more modern) shower stations… there was simply the bath itself, a cold tap, some wash buckets and a stool. So this means you go old school: to rinse yourself off before entering the bath, take one basin, fill with some cold tap water, take it over to the small area, fill another basin with warm onsen water, mix them together (outside the bath). Clean yourself using this water and your soap. Once you are clean and rinsed, time to soak. Despite the simplicity, this was a really nice place for an authentic onsen bathhouse experience, plus it was a very cheap entrance fee (200yen I think).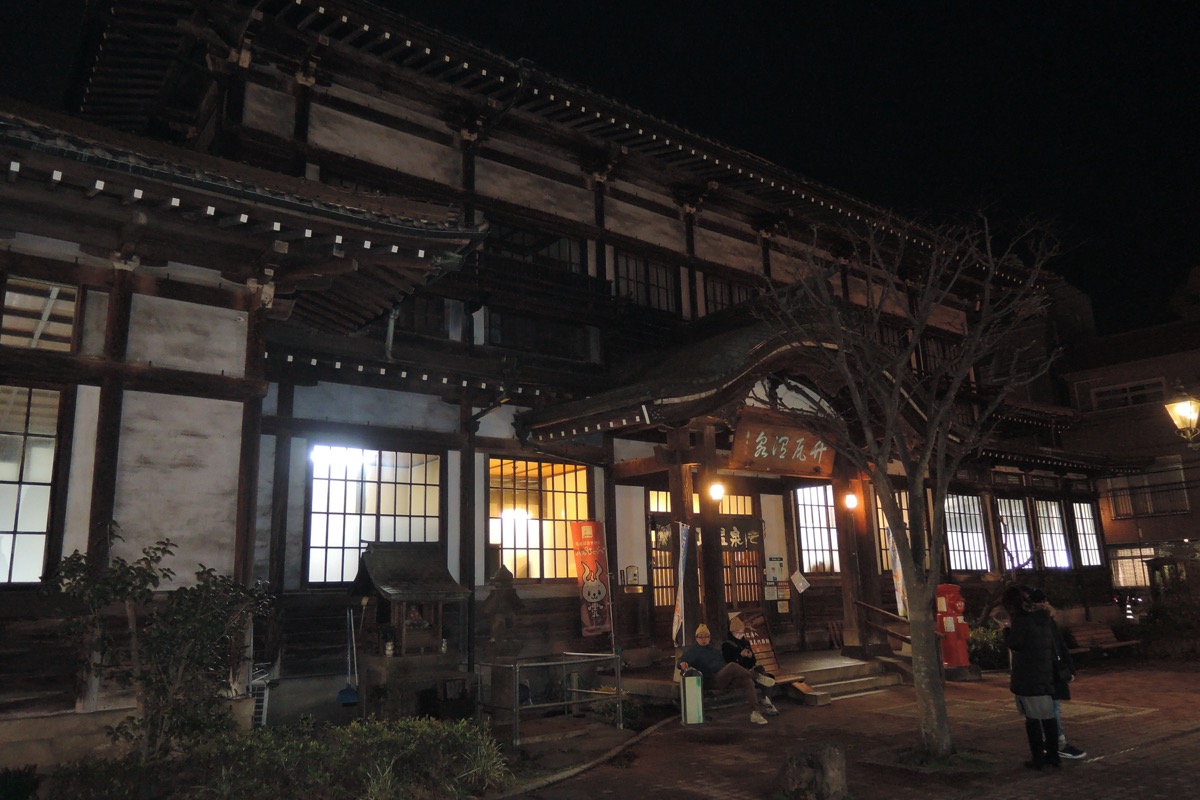 After a nice soak, we walked about the area and through the shopping arcade, though it seemed most things closed pretty early. We saw the Yayoi tengu やよい天狗, I bought a retro-design towel at one of the souvenir shops and then headed back to the hotel.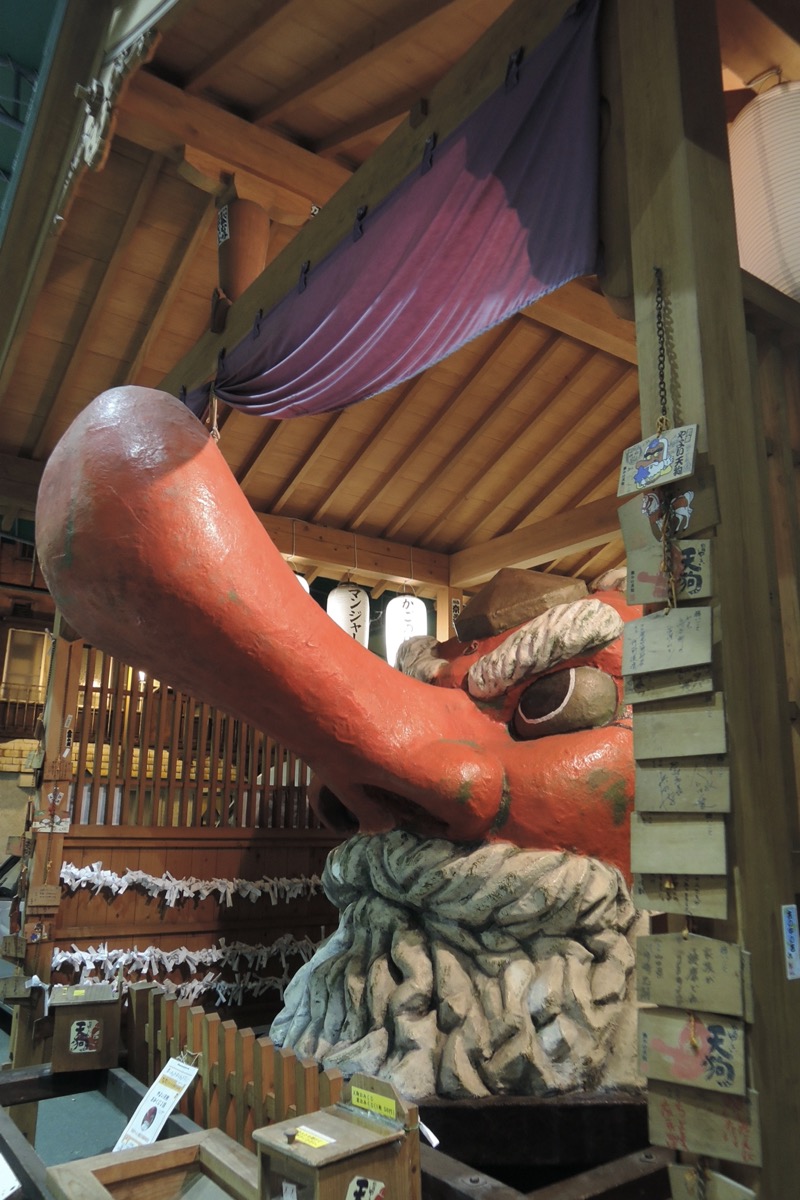 The second day, we toured the Beppu hells (jigoku 地獄) in Kannawa. Touristy but fun, there were lots of interesting sites to see. The combo ticket for the 7 main hells was 2000yen per person, and there were a few smaller ones with separate fees, if you so choose. We only did one of the smaller ones since otherwise the fees add up very quickly. Most of the hells have foot baths and snacks for purchase, so plenty of opportunity to take a break and relax. There is also a stamp rally!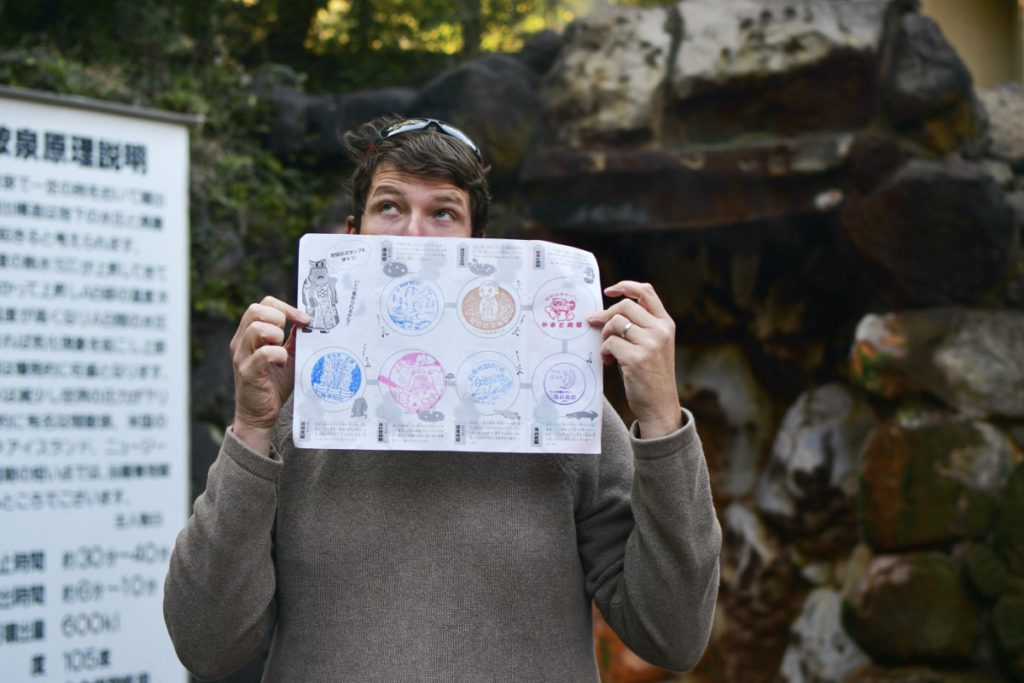 After touring the 5 main hells in Kannawa 鉄輪 (we went to the other 2 on our combo ticket the next day since you needed a car to reach them), we headed to Myoban 明礬. This was quite a walk, ALL up hill…. but the bus was inconvenient and we were feeling genki 元気. Of course, one of the number one stops… Okamotoya 岡本屋 for jigoku mushi purin 地獄蒸しプリン– pudding/flan steamed by onsen! It was so delicious, we ended up getting a second later. My husband also got toriten とり天 (chicken tempura, famous in Oita) and onsen tamago 温泉卵 (egg boiled by onsen steam). After this we headed to the hut bathes, where we rented (literally) a family onsen bath in an outdoor hut for an hour; it was awesome! Since it was a private family bath, my husband and I bathed together. A rather interesting area, with good food and views and a unique chance to experience a hut bath.
On way back towards Beppu, we also stopped at Hyotan onsen ひょうたん温泉. This onsen was busy and much more touristy. So the good news is, yes, foreigner friendly, but… crowded, so I don't particularly recommend it as a must-see. The baths were okay, overall, and there were minimum amenities, but again, bring your own towel. There was a mixed "sand bath" area (which also came with yukata rental), but probably was not worth the extra 300yen on top of the 700yen entrance fee. In my opinion the price was a bit high for what it was; I have been to a lot more remarkable onsen for less. That being said, in the common area they did have a steam-cooking area (for eggs and such), a small food stand, as well as an area to sit and have you throat steamed. It was an interesting experience.
Back at Beppu station, I hadn't had enough onsen purin, so I tried a purin dorayaki– basically 2 pancakes with a frozen purin in the middle. It was pretty good.
Dinner time was a so-so izakaya, Watamin, not too far from the station. The food was okay but the beer prices were a bit steep, so we ended early and had some more beer from the Family Mart in the hotel room.
Part 2 continued in the next post.
imgur link: