Nikka Pokka is a cafe in Urasoe also known as "Avocado House." This is because it features many dishes with avocado– yum!
It is kinda of a weird place to be honest. At night, it is actually some sort of club. I don't really know, but it is really clean and doesn't have a weird club vibe or anything. It is really set up just like a typical Japanese ladies' cafe. I use the word "ladies' cafe" for small, cute, clean places where the majority of the clientele are adult ladies (20's to 50's usually).
Anyway, there are a few parking spaces outside so it is not to difficult to get in and out of. The menu is only in Japanese, so come prepared.
The lunch sets come with soup, salad, puchi dessert (small size dessert), and drink bar (which only has tea and coffee, fine for me but other people may find this weird). Many lunch entrees include avocado in some way, but there are some pastas and such without avocado. I usually get what is called the "avocado plate," which comes with an avocado cream pasta and 2 half sandwiches (one is avocado cream cheese and the other is potato salad). It is pretty good. It may not be super fancy, but it is only 1000yen and fills you up. I always enjoy it here, so if you are living in Okinawa and like avocados, you should really try it out sometime.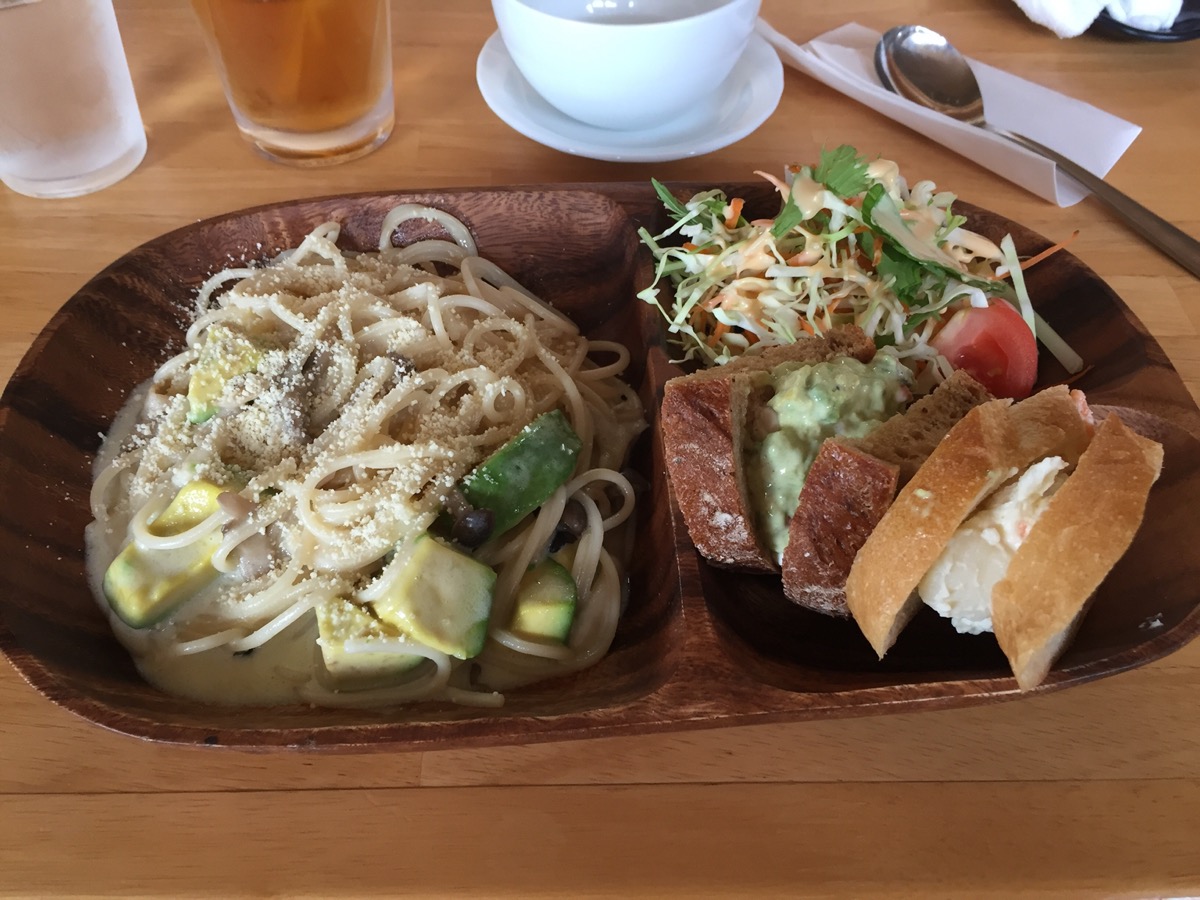 ---
address: https://goo.gl/maps/UUyGoe8jaJL2