和洋菓子店 wayougashiten: Japanese-western confectionary shop
---
Near 2 of the military bases in Ginowan, Futenma and Foster, there is a small confectionary shop next to the Union grocery store. It is called "Asahi-ya" あさひ屋.
When you pull up, you may not notice the small sign for "parking" at first. It is really just one space next to the shop, by the sidewalk. There is a sign indicating you should pull your car all the way in and not block the pedestrian sidewalk. Or you could just park at the Union since it is next door.
When you enter, it is not much to look at, and may seem a bit dated. There is a small area where you can eat-in or you can take out. They have whole cakes, cake slices, and even some Japanese and Okinawan style confections. The cakes may not look super impressive at first, at least not compared to some of the expensive and trendy shops, but if you look closer you will notice they have a lot of different flavors and types.
On this day, I purchased a shikwasa mousse cake slice… it was delicious and decently priced! The slice was 195yen, which is not too bad considering what some of the other shops charge. I would definitely recommend stopping into this "retro" cake shop and trying a slice of cake!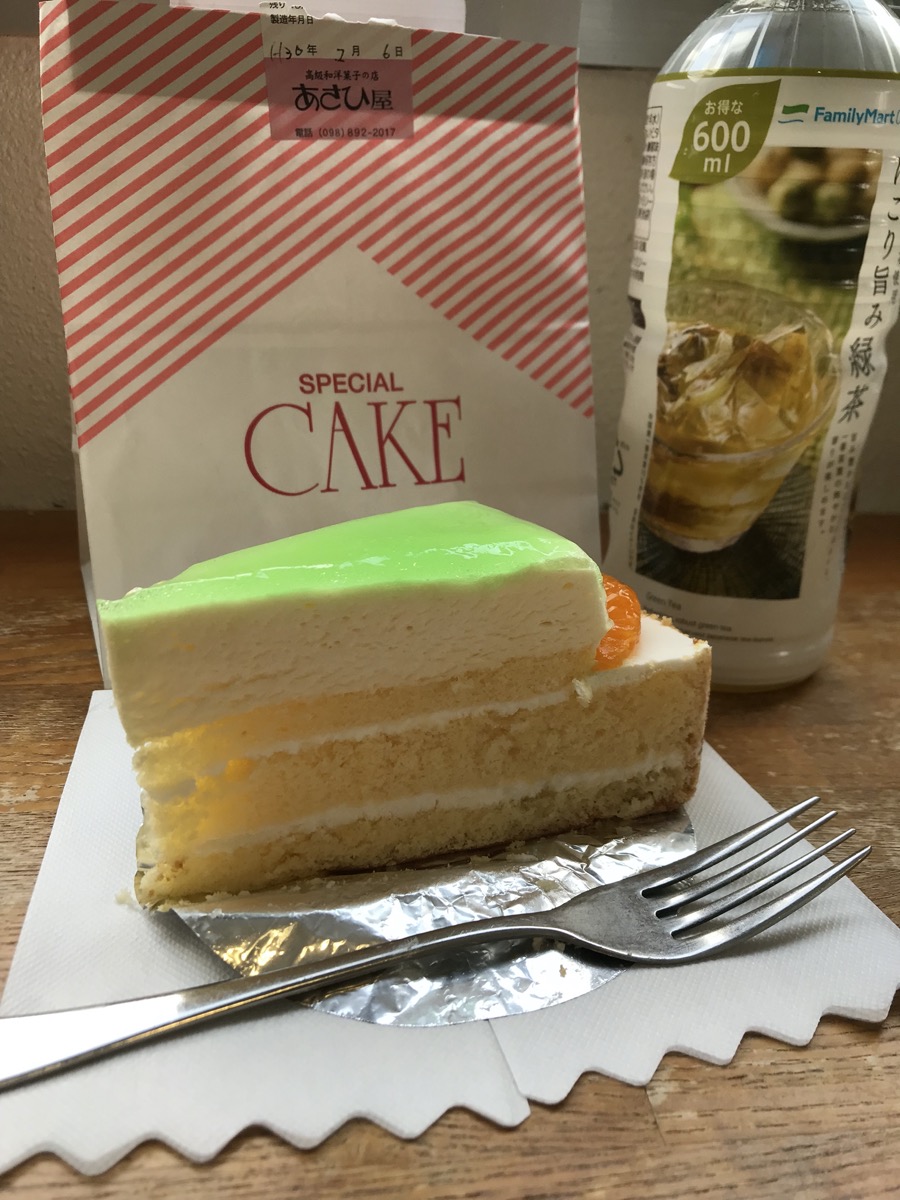 ---
address: https://goo.gl/maps/e358RuCYdVz