How Tsu 好吃 is a hidden gem in back neighborhood of Ginowan, a small cafe with tea and steamed buns.
It is not too difficult to find, but if you didn't know about it, you probably wouldn't have followed the signs to get there. The signs lead you to a small alley, with about 1 maybe 2 kei car spaces.
There is a sign outside saying "Open." And sure enough, as you open the door of what seems to simply be someone's house… a small tea space and kitchen appears. The menu is in Japanese and English (probably due to the location near to the military base, though I cannot imagine many Americans come here). There are handmade steamed buns: nikuman (meat), taanmuman (taro), anman (red bean), and bao (like a steamed pork sandwich bun). There are also some choices for tea: high mountain oolong, jasmine, herb, and coffee. For 500yen, I got red bean and taro buns with a pot of high mountain oolong. Cheap and delicious.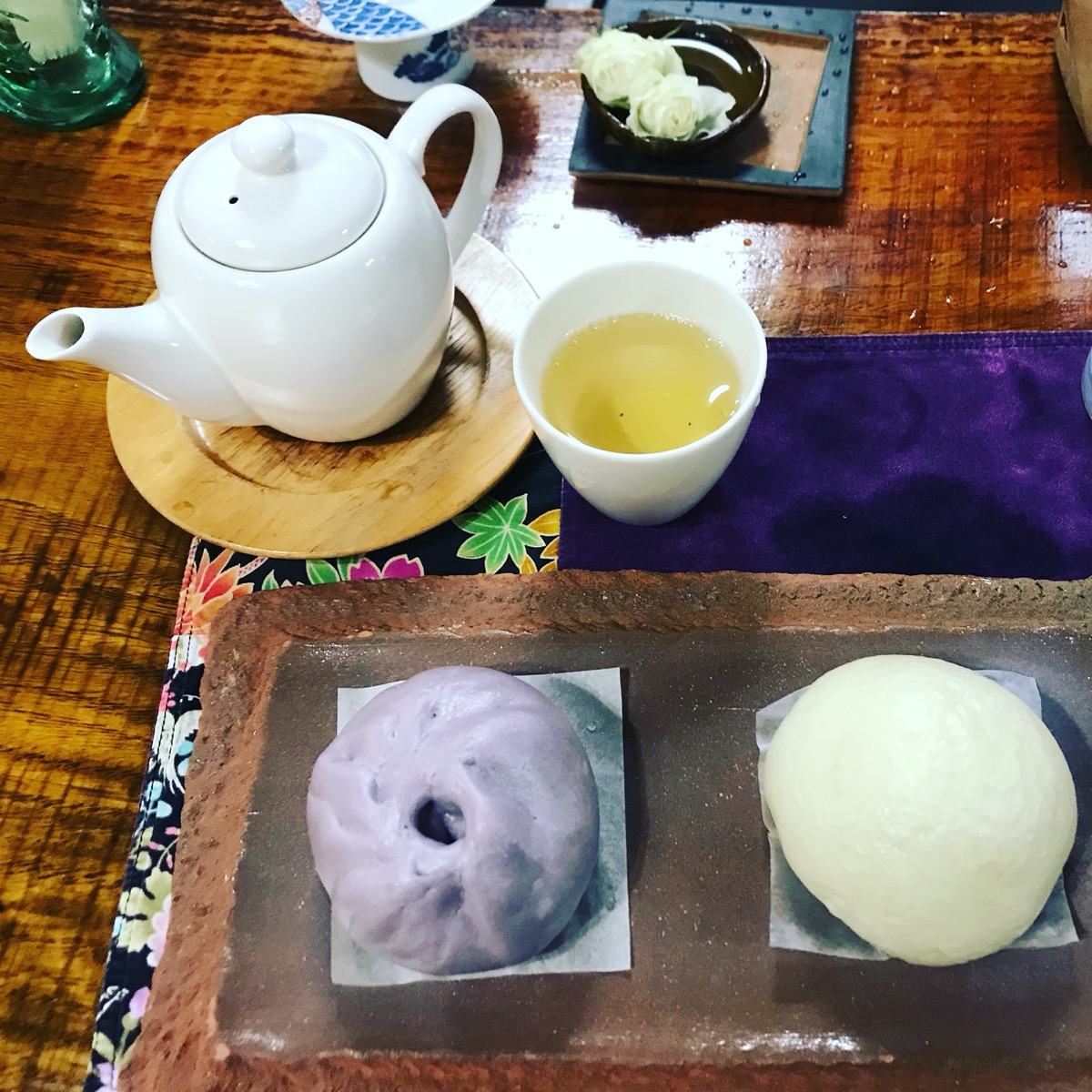 ---
address: https://goo.gl/maps/yhRyLE8q1Tq
Open noon-7pm. Closed on Mondays.