古書店 koshoten: secondhand bookstore
You can find new books, comics and magazines at the bookstores around island, usually in the malls or shopping plazas, and even some at the conbini (convenience stores). But if you are looking for something a bit older or cheaper, you need to look at the secondhand bookshops. Plus, I feel there is almost nothing more exciting than entering into a used bookshop, you never know what you may find… possibly I am a tsundoku 積ん読, one who collects/piles up books but does not always get around to reading them, or a book hoarder (as much as my husband tries to prevent it). I have had a love affair with books since I was very young.
One major chain you can find in Okinawa is BookOff ブックオフ (which is literally all over Japan). They have an assortment of magazines, books, novels, music, etc. I go there occasionally and usually purchase older manga or magazines for a reasonable price, but the selection is always varied– sometimes you get lucky and sometimes it is impossible to find what you want.
Another chain is MangaSouko 漫画倉庫 (literally: "comic warehouse"). There is a lot of choice here, but sometimes the prices are not as cheap as you would hope. It is easy to find popular and (fairly) current manga here actually (that someone read and immediately sold back), as well as some of the oldies.
A really interesting bookshop is located in Ginowan, just on your right as you turn onto 241 off Rt. 34, called BOOKSじのん (Books Jinon). There are a few parking spaces out front, otherwise turn down the road to the paid parking lot. This shop has a lot of literature about Okinawa and the Ryukyu Kingdom. They have an assortment of books on Okinawa food and recipes, uchinaaguchi (Okinawa language), WWII, history, handicrafts, culture and more. If you go in, you will undoubtedly find something you want. There is a very small selection of books about Okinawa in English, but sometimes I think the food and cooking books especially you can read without having to know much Japanese. Of course, some of these books are a bit uncommon, so the prices reflect that. That being said, I think this shop is worth the time to stop by and look around, especially if you are interested in learning more about Okinawa.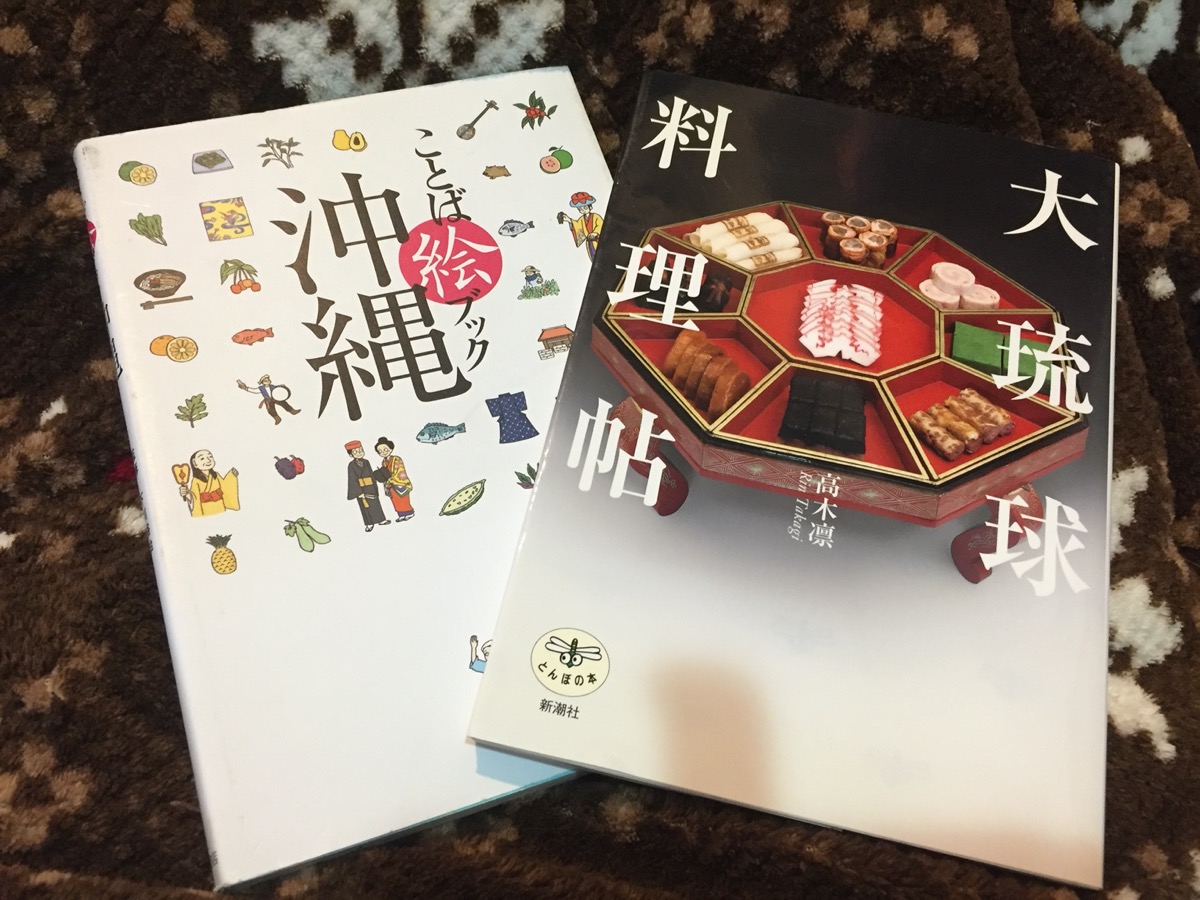 address for Booksじのん: https://goo.gl/maps/o6aC8WgpA6M2