Manjuu 饅頭, or まんじゅう, is a popular Japanese wagashi, specifically a rice cake, often with a sweet red bean paste filling.
*also sometimes romanized as manju.
城まんじゅう Gusuku manjuu is a manjuu shop located in Kitanakagusuku village. Of course, I love manjuu but this place is a little special. First, there are 3 types of handmade manjuu sold here: aasa (アーサ, a type of Okinawan seaweed), sesame (ごま), and azuki bean (小豆). Second, the manjuu here are steamed in fragrant shell ginger leaves (called サンニン sannin in Okinawan language), similar to famous "No" manjuu in Shuri and muuchii. Since the leaves of ginger shell have bactericidal effect, in the old days Okinawan people would often wrap rice balls and muuchii with the leaves.
My friends bought some of these manjuu the other day and gave me some… they were very delicious. The delicate smell and taste of the shell ginger leaves infused into sweets has grown on me since living here.
The shop sells both individual and packages of manjuu; good for omiyage or tomb offerings, particularly for shiimii.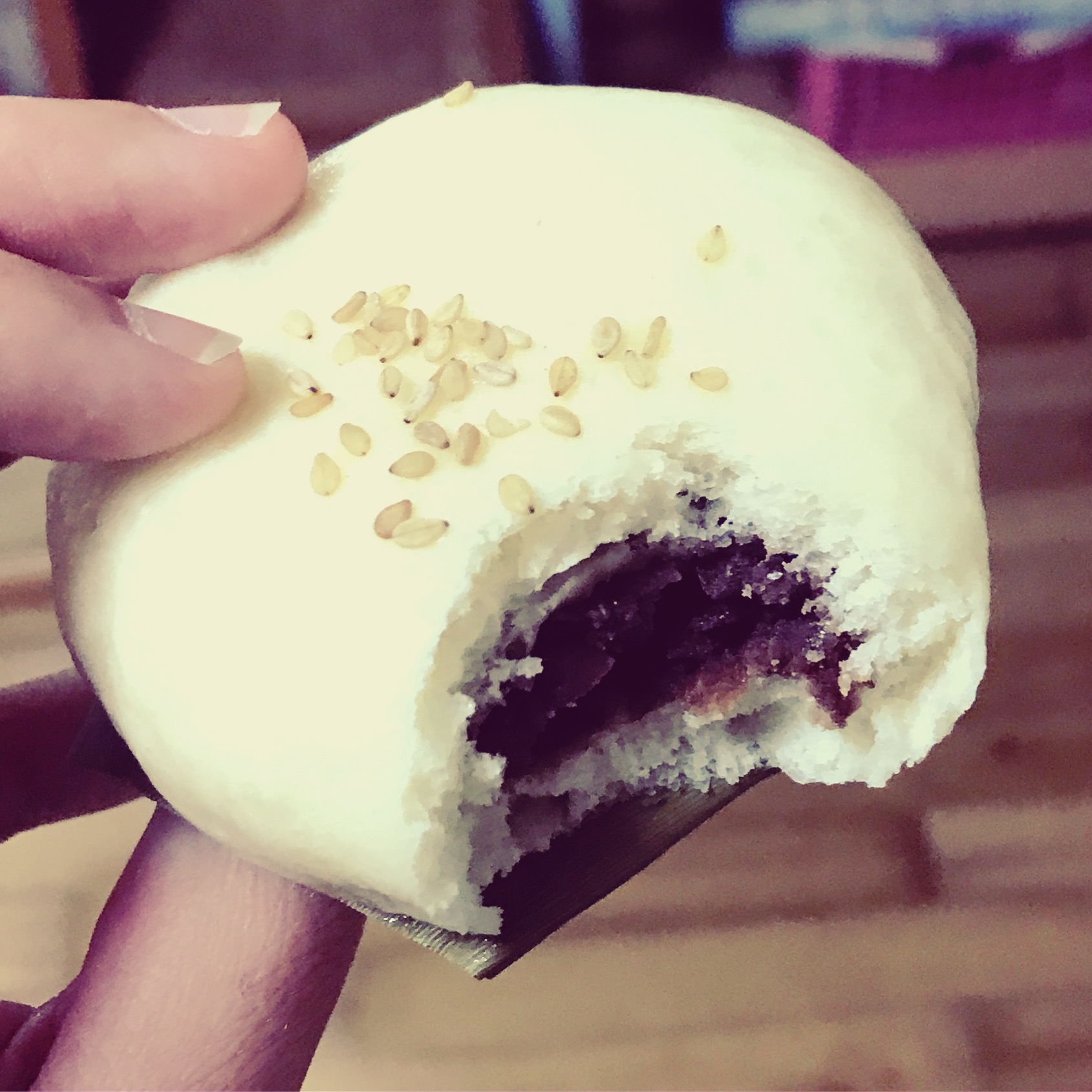 ---
address: https://goo.gl/maps/d34HAGF2Tx82