This store is located on the 2nd floor of a Kokasai street shop. On this day after lunch we were wandering down the street and found it quite by accident when we noticed their large signboard facing the street: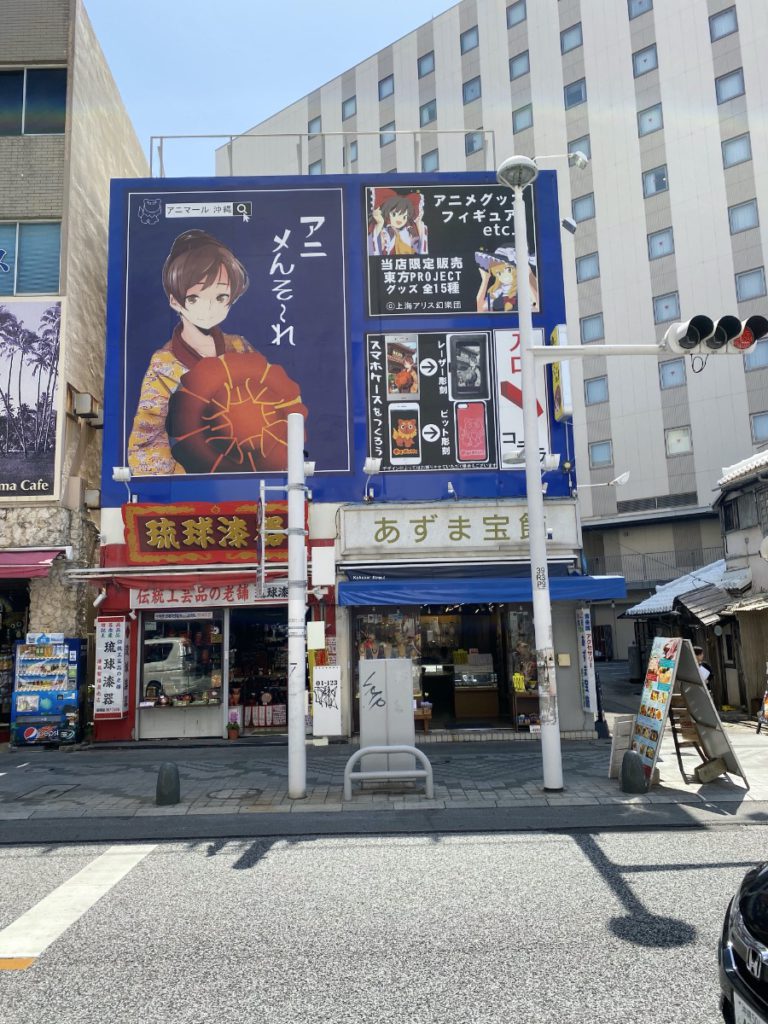 The Japanese writing on the large picture says "Ani Menso-re" which is a clever pun on Anime and Mensore, Mensore means welcome in the Okinawa language (Learn some Okinawan words: Uchinaaguchi ) . We had been to the Animate store down the street many times, but never to this new one, and one that calls it self a mall!? We went to cross the street and investigate closer. As we waited to cross the street, a side view of the building shows an arrow pointing to the back, oh and it seems there is always a huckster out here trying to get you to try a steak restaurant, we had just eaten at the new Ramen Street down the way, and have never tried the restaurant. The sign on the street says "Anime" (アニメ)and has an arrow to the back of the building.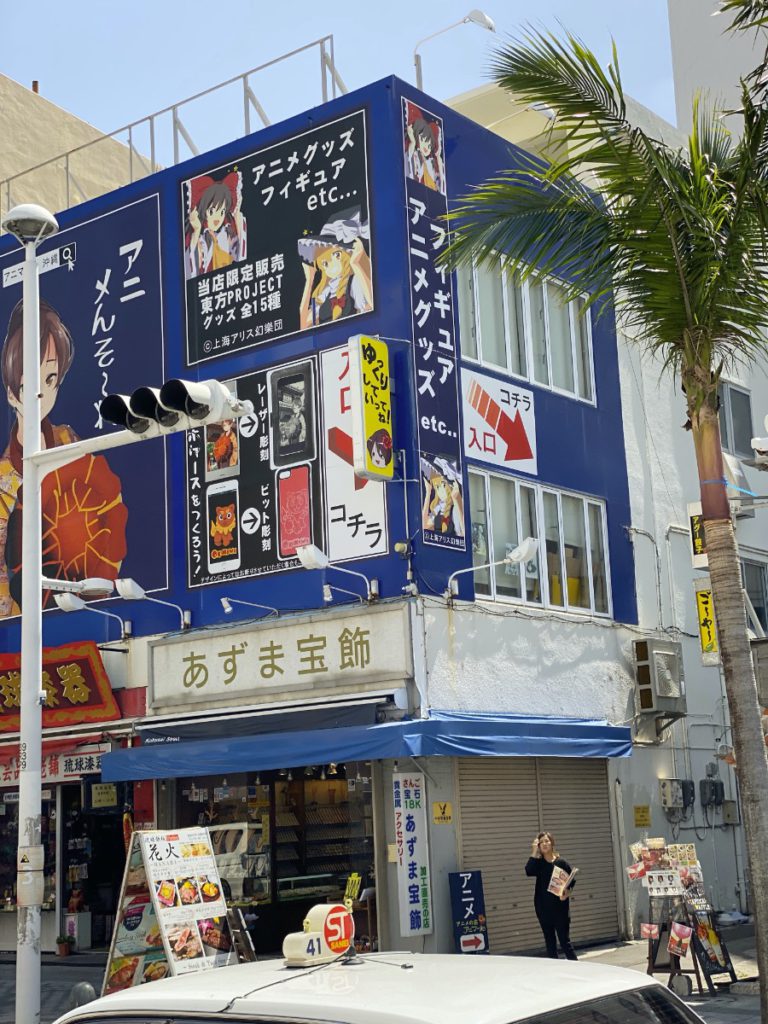 We've been in Okinawa long enough that we don't have any trepidations about going down random alleys, there are all kinds of legitimate businesses down them, quite often they turn out to be better than something on the main street, as they have to be to stay open. About 10 meters down the alley we are greeted by this definitely-not-JigSaw looking fellow inviting us upstairs. Hmmm, this seems less like a mall, and more like the stairs to Comic Book Guy's apartment.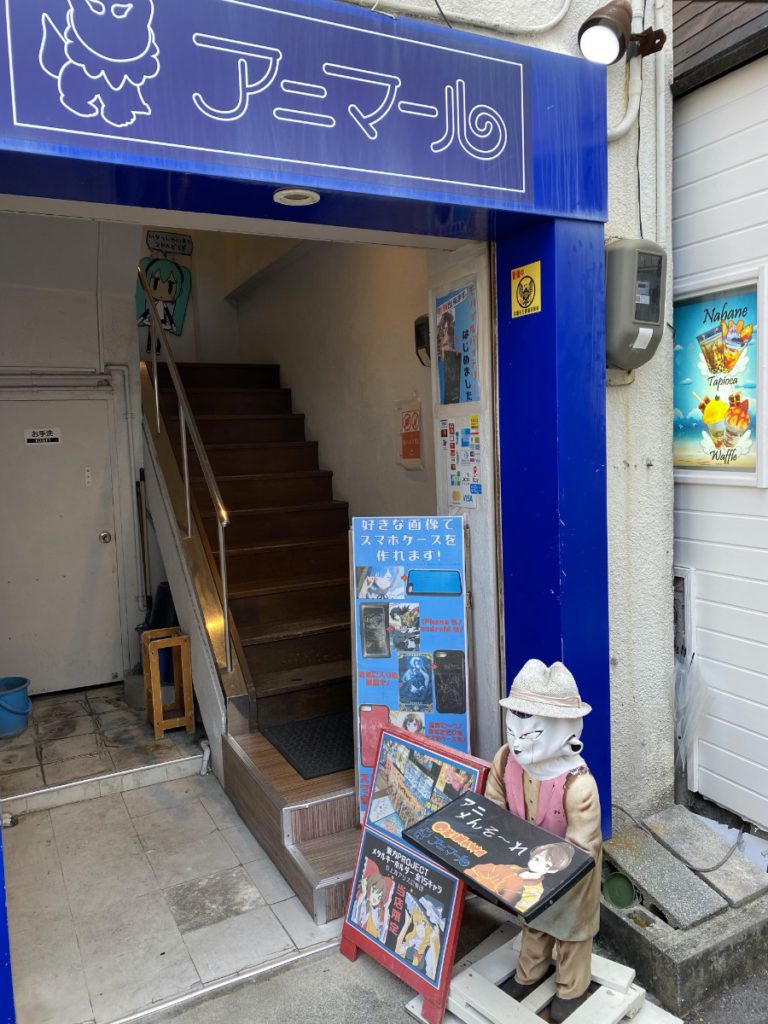 We had already walked those 10 meters from the street and felt committed, so started to climb the stairs… (I mean we're writing this article, so you know we made it out alive) The trip up the stairs continued to feel like we were going to someone's apartment…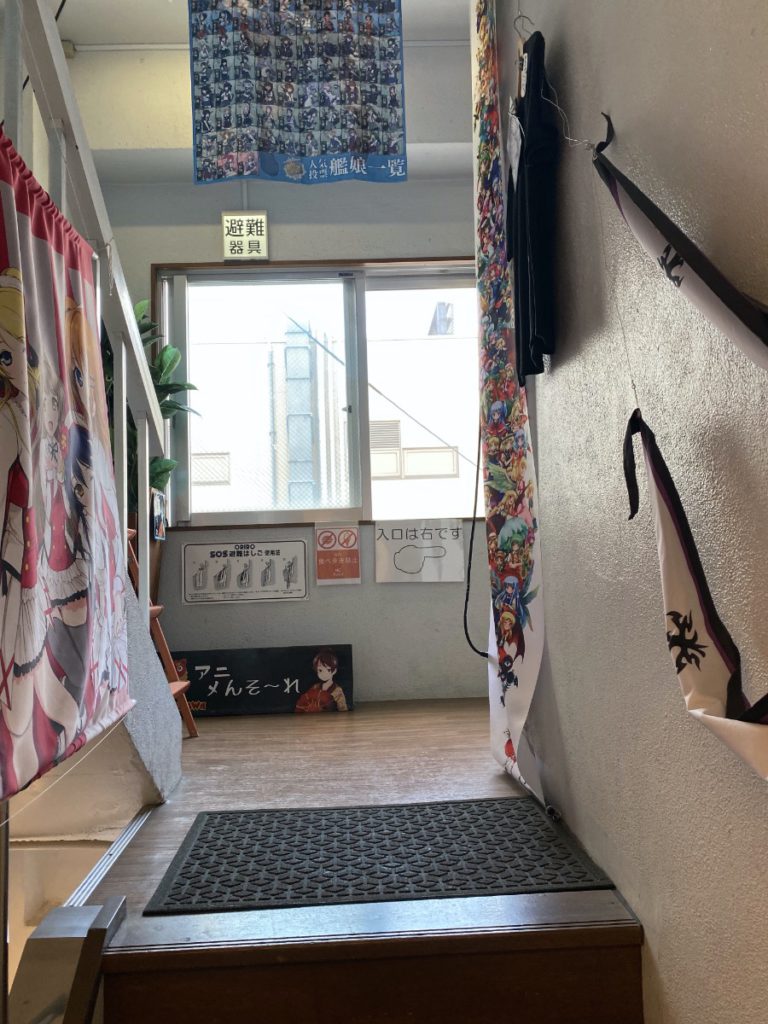 At the top of the stairs turn right and you are at the store!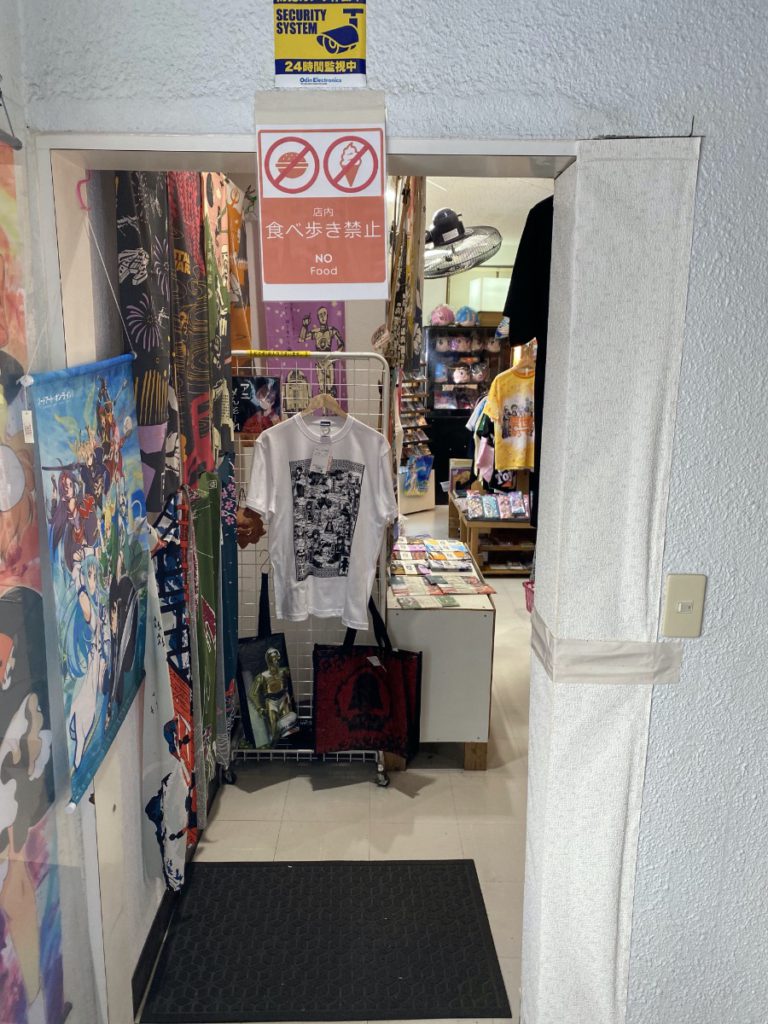 Once inside it was a decent sized shop of anime merch, they had shirts, posters, tapestries, figurines, buttons, and all the stuff you'd expect in an anime merch store. Some of the merchandise seemed a littler seedier than Animate, but we didn't notice any actual hentai or NC-17/R-rated material. One thing they didn't have much of is actual manga, they were focused on the merchandise. I would say the store is about a third of the size of the Animate store down the street, but if you are into Anime and Manga and in Okinawa it's worth visiting both. Let us know your thoughts in the comments, and if anyone visits that steak house.
Info Block:
Google Maps link : https://goo.gl/maps/3SWCS1z2ZLWSjL2g9
Apple Maps link: アニマール
See also: Our write up on the Animate store