As part of the craft brew craze…, well if not craze at least increased excitement, that has spread around Okinawa and Japan in the past few years; Ukishima brewing has opened up off Kokasai street in Naha. It's a bit of a strange place, it's in the back "Sunrise Market" shopping streets, on the third floor. Initially we were a bit worried if we were in the right place, on the second floor looked like a beer garden/izakaya, but it was closed both times we went by (On Friday nights, so I'm guessing permanently closed). When we made it to the third floor we saw the entrance to the taproom and the sweet smell of hops and yeast greeted our noses.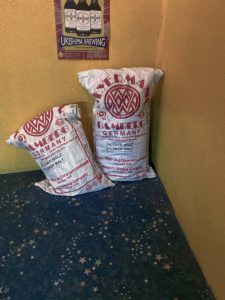 They have a large number of beers, we liked a lot of them although my favorite was the Golden 107, it had a dark color and a refreshing taste. A three beer tasting flight was about ¥1300, a little high but the pours are generous. The individual beers were around ¥800 for I'm guessing around 330ml.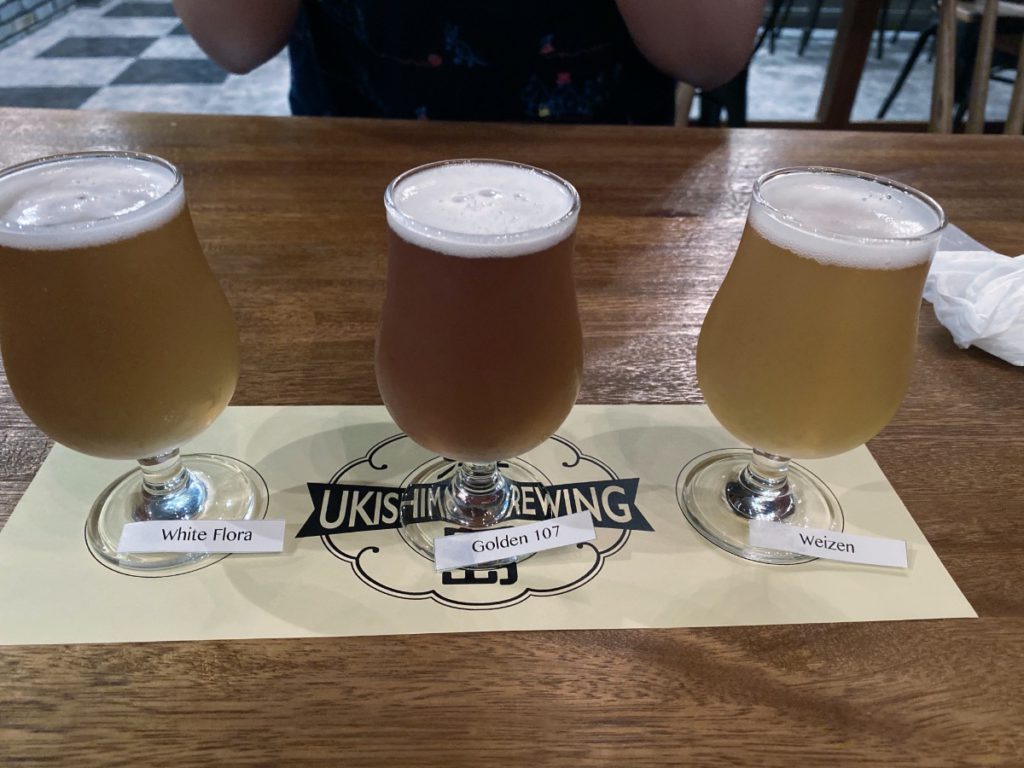 The taproom is modern and has long tables that could hold about 20 people per table, plus some seats at the bar. A bright yellow neon sign proclaims "ede, bibe, lude", which means "eat, drink, play". There are clean bathrooms and polite service. Both times we have been there have been about eight beers on tap, all of them brewed by Ukishima Brewing, no outside beers are available.
We only tried the fried potatoes as we weren't yet ready for dinner when we went thru. They were good, house made potatoes. The food we saw other folks getting looked pretty decent, but as with most microbrews the beer is the name of the game and the reason to go!
Location: Back shopping streets of Kokasai. The street level entrance is an open stairway heading up with yellow coloring and proclaiming Ukishima Brewing.
GoogleMaps link: https://goo.gl/maps/kajsA5EWCwkbEKYN7
Facebook: https://www.facebook.com/ukishimabrewing/
Some other craft brews worth considering:
WolfBrau near Shuri
Helios Brew Pub on Kokasai
Taste Of Okinawa (Not a brewery, but has lots of local/Japanese beers on tap)