Another bukubuku-cha post! Sorry, I cannot help myself, I love tea culture.
So one afternoon I set out on a mission, and asked if my husband would join me. We headed for the Tsuboya yachimun (pottery) district of Naha. Specifically to the popular Ryukyu-style restaurant, Nuchigafu ぬちがふう(命果報).
This place gained much popularity after the Jimami Tofu movie came out; the owner collaborated with the movie showing and prepared a special lunch set that included all the foods that were found in the movie. Many of my friends raved about it (I forgo due to the copious amounts of pork in most Okinawan cuisine). However, recently, they started offering an afternoon tea set with bukubuku cha, so… of course I most check it out.
The restaurant is located off a quiet back street, but it is easy to find. The architecture is beautiful, and one of the resident cats greeted us. The atmosphere inside is quite nice and relaxing. We ordered one "simple tea set" which included 8 treats (savory and sweet), 3 traditional cookies, and bukubuku tea, and one bukubuku tea set (which comes with 3 traditional cookies). The bukubuku cha was prepared at the table so you could watch the magic happen. Everything on the plate was delicious of course. Overall I highly recommend this place for an afternoon stopover while you are visited the pottery district!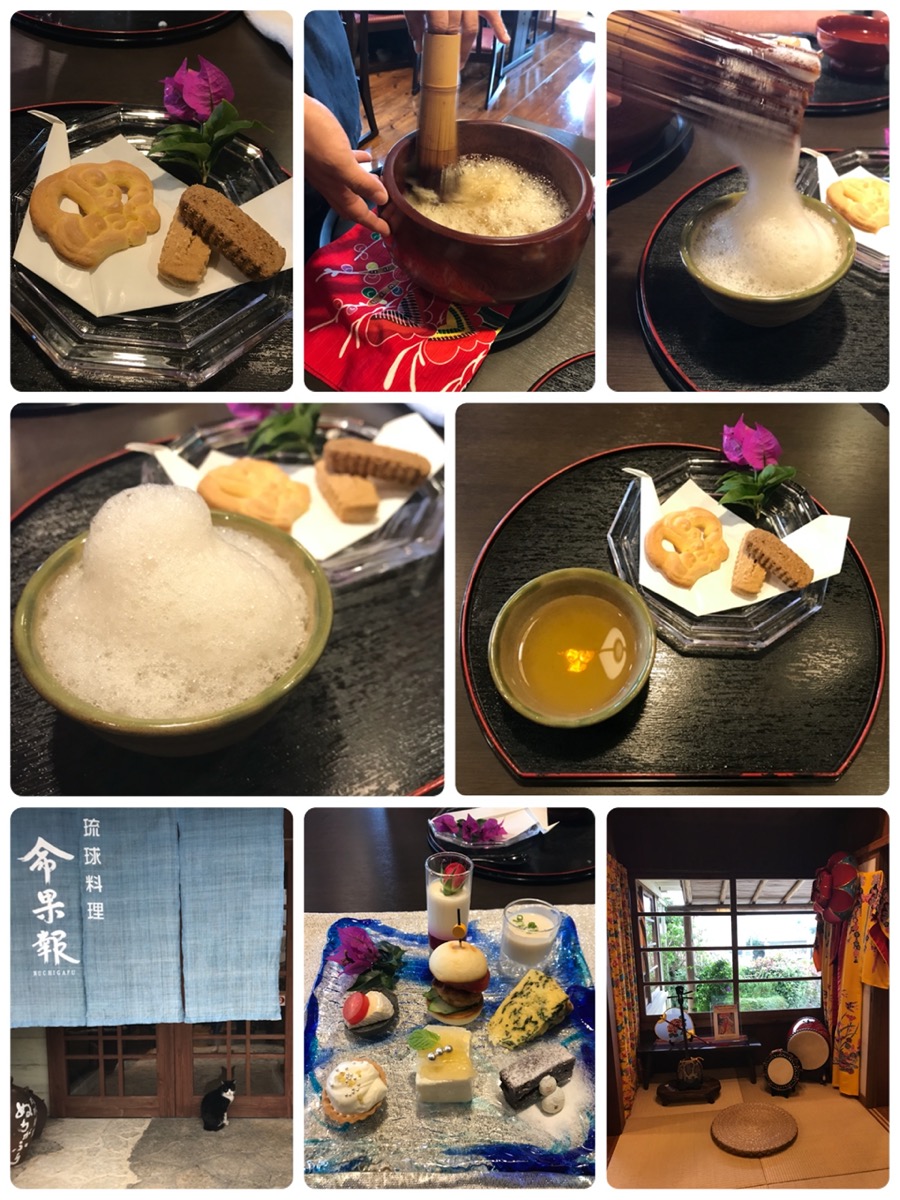 ---
address: https://goo.gl/maps/Tx4a2zMePG22